Roeming Industries handles many ranges of industrial Fiberglass cloth.
With the capability to withstand temperatures from 1,000 to 2,000 degrees, these treated cloths can be made into blankets, insulating pads, or can be sold in 50-100 yard rolls. The tapes fit the same temperature ranges and come in various widths from 1" up to 10" - 12" wide. These tapes are used to wrap around pipes for insulating or sewn together for thick sealing gaskets.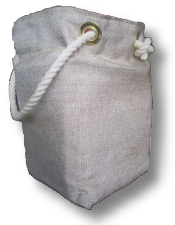 We carry a full line of high temperature materials for a variety of applications. From Fiberglass to Ceramic and silicone-coated fiberglass, we can supply raw material or cut and sew parts to your specifications.