Who knew that an old art form would continue to be so popular?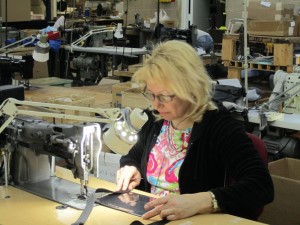 Our business in industrial sewing continues to grow tremendously. We've sewn on cloth, plastic, leather, webbing, fiberglass, Kevlar, rubber - basically anything that a needle can penetrate. We'll accept jobs big or small to suit your needs. We're accustomed to making prototypes and can even help design your products. Our computerized equipment and our experienced employees make all the difference between a job done and a job done right.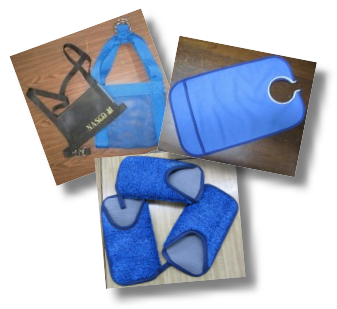 Roeming stocks fiberglass, ceramic, Kevlar and vinyl (or we can utilize your material) to produce your sewn product. With two sewing departments, we're able to manufacture items ranging from mannequin outfits and fabric lampshades to high temperature heating bags for insulating tools and welding curtains. You'd be surprised by the work we've done.
We can do it, because we've done it!

From bibs to cow hobbles providing stability after calving — trust us to find the solution you're looking for.